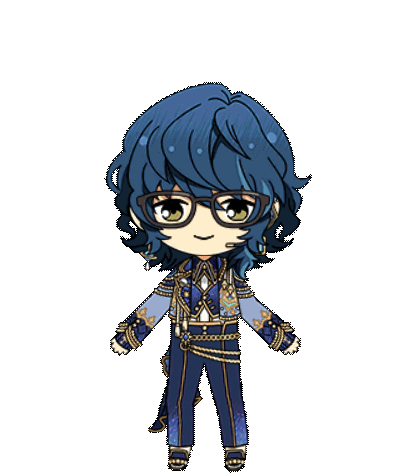 Welcome to my digital shrine to Tsumugi Aoba!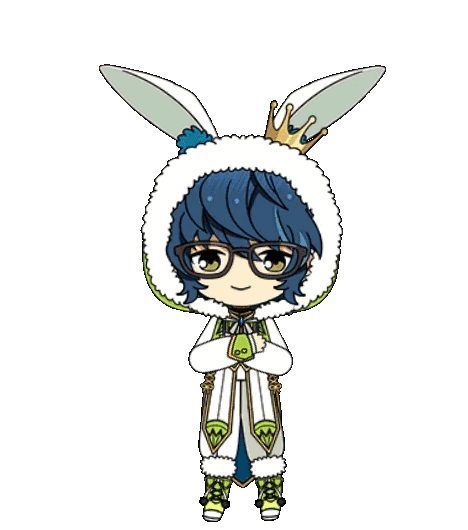 Card Album
Updated 7.27.2023
Original album completed 11.11.19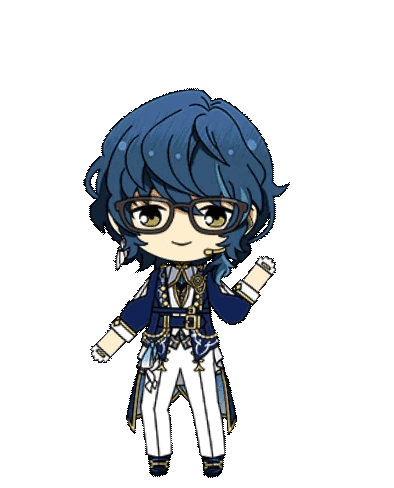 Birthdays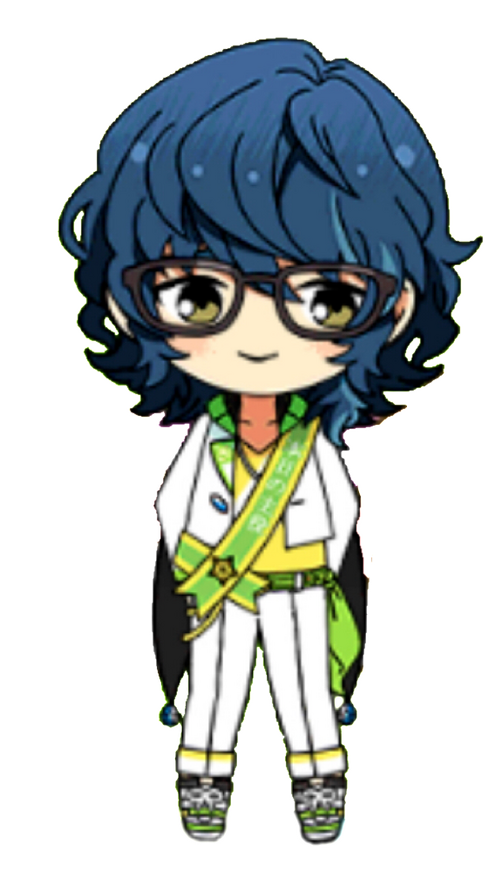 2017
Yes, I was here for the birthday disaster,
but I did not have much to offer.
If you're viewing on mobile please excuse the Instagram embeds overflowing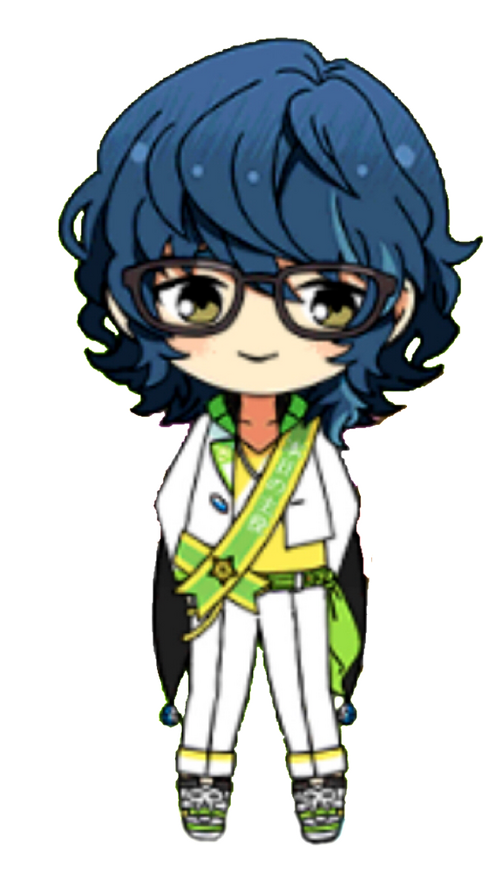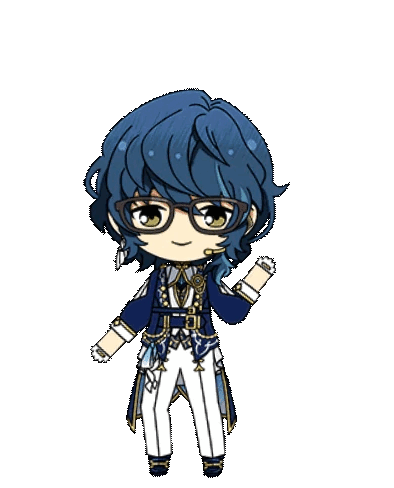 Birthdays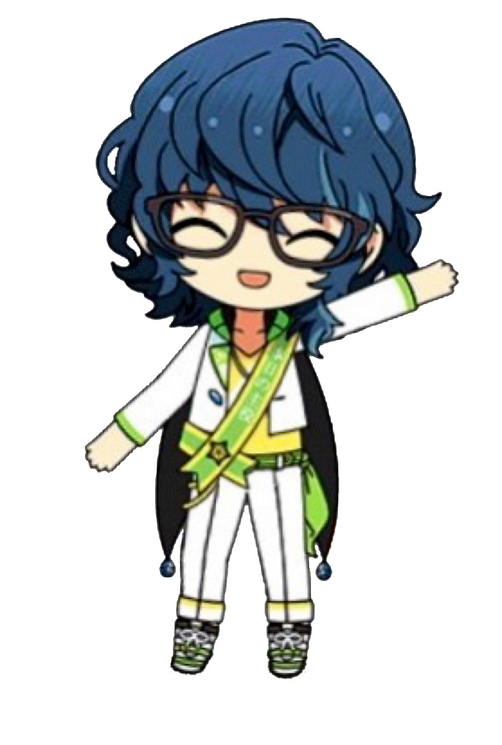 2018
My first official celebration!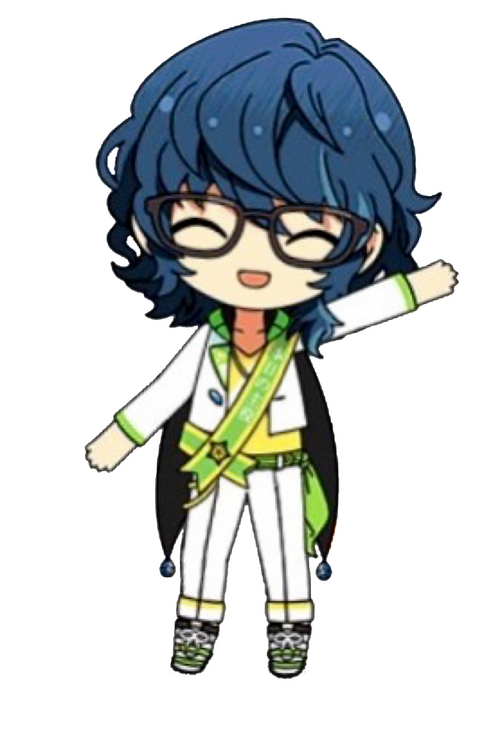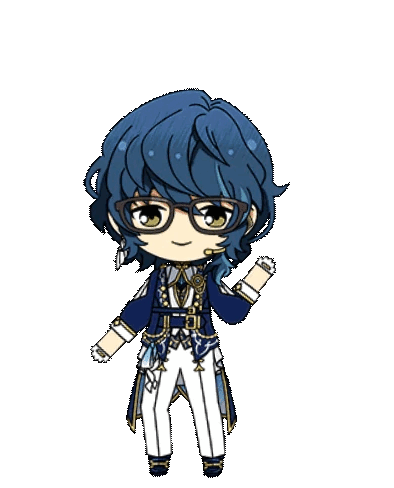 Birthdays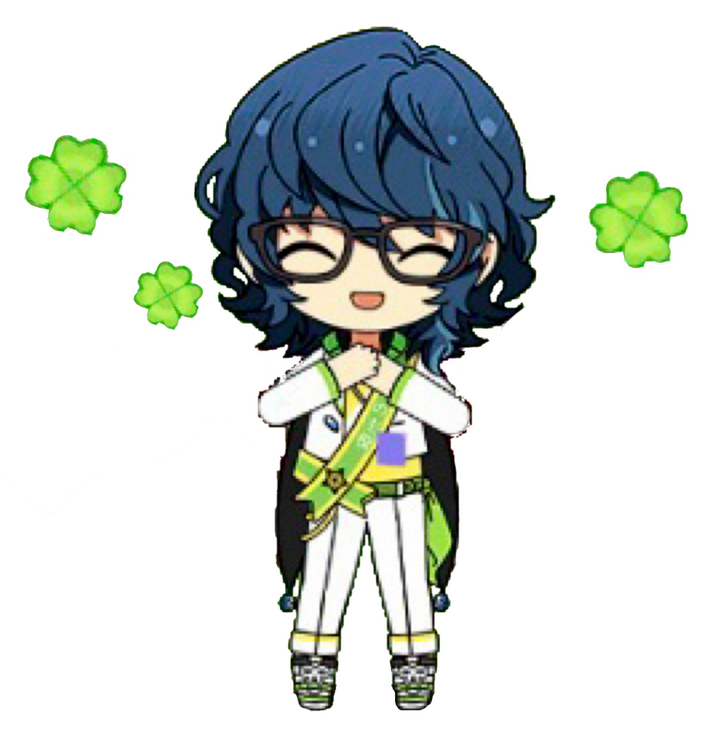 2019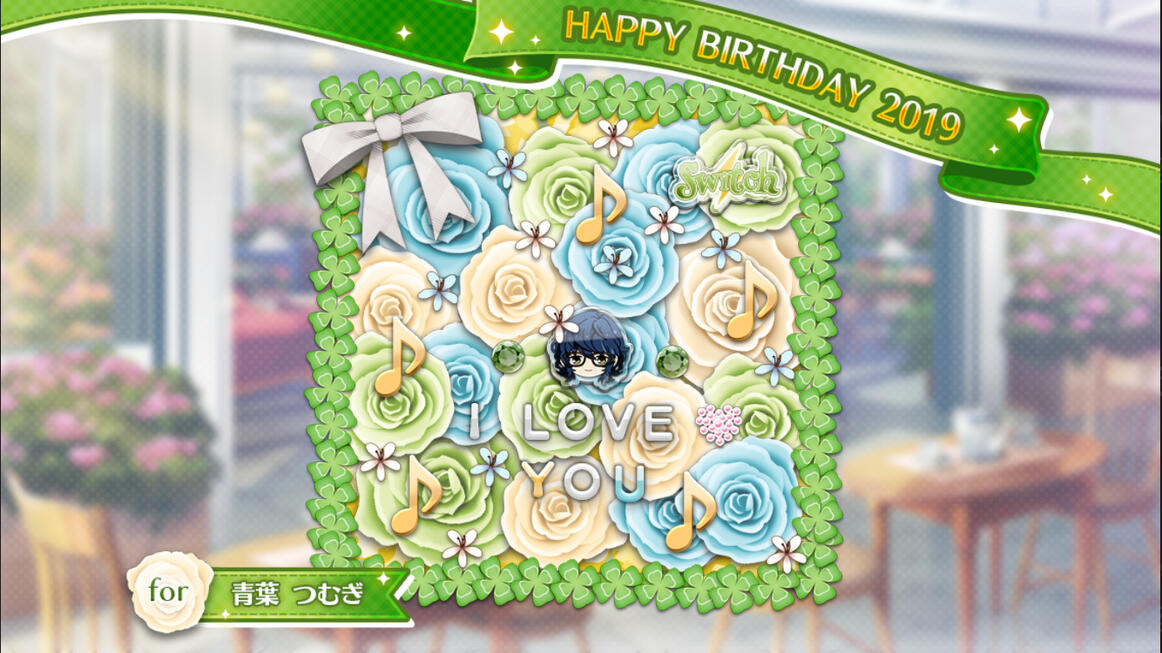 2019 birthday letter in the scrollbox below
(I know it's corny but must be documented)
A warm, welcoming smile accompanied by a gentle wave greeted me cordially as I was scrolling nonchalantly through my Instagram feed on a dull summer day. Little did I know that in that very moment, my entire life would change for the better. After questioning friends and doing my own research, I found out that he was Tsumugi Aoba from Ensemble Stars, a game that I had made several attempts to get into, but had unfortunately never encountered a character that particularly stood out to me-that is, until I found out Tsumugi existed. I had already been intrigued by his appearance in that first image I encountered, but when I saw his regular look, it somewhat sealed the deal. He beckoned to me with a feeling of warmth and companionship that I had been starved of for so long. I had never laid my eyes on a character with appearance as unique as his, with his dark, unkempt hair and glasses, accompanied spectacularly by a pair of soft yet melancholic eyes. Predictably, I dove into his story and every bit of information I could gather about him throughout that summer, while simultaneously saving up dia for his birthday scouts. In the next couple years, my dia would be frequently used on this boy-be it successfully in instances including his teddy bear 4* Gondola 5*, first few limited cards, and ranking 45th in the Wonder Game event earlier this year, or in more difficult situations such as acquiring his 4th anniversary lim and devil 3*. Regardless, every diamond and dollar spent has been worth it. Tsumugi not only appeals to me aesthetically, but also personally. He was raised in a questionable environment, and throughout his life has made equally questionable decisions. His odd upbringing certainly contributed to his dependent, compliant personality displayed in his second year. He was lost and desperate to cling onto a charismatic figure in order to find a sense of purpose in serving them. Tsumugi felt obliged to mold his personality and attitude based on the commands and desires of those he looked up to. He was a malleable lump of clay in the hands of a tyrant, which resulted in his cruel actions towards certain peers. However, when he was thrown away and no longer considered useful, he realized exactly what he'd done. He became aware of his own actions, along with the fact that he must still be held accountable for them. With the help of his newfound self awareness and genuine friendship within his unit, he has dedicated himself to personal growth and is genuinely sorry for what he did in the past. His commitment to his own positive development is extremely admirable, but simultaneously a bit saddening. I wish he could let go of the past and understand that what's done is done and he shouldn't spend his entire life apologizing for his mistakes. This aspect is something I understand completely, and I would give anything to help Tsumugi realize that his past doesn't define him-it has only molded him into a better, stronger person. And that's why I am so in love with him. He has noticeably changed for the better. Despite his mellow, anxious demeanor, he has a somewhat nihilistic outlook on life itself, however, he continues to seek comfort in the company of others and escapism into those fantasy novels that he adores. He strives to keep spirits high and is an ultimately selfless character, loyal to the people he loves. I strive to be just as loyal to him. When I first discovered him, everything that could possibly go wrong in my life was doing just that, and I was miserable. But I met him. He took my hand and taught me that even after the worst experiences with people there can still be hope. There can still be forgiveness. Even after it seemed like the world had given up on him, he took his own life by the reins and dug himself out of that bottomless pit of self pity-and I aspire to do the same. For the past two years now, Tsumugi has continued to motivate and inspire me in every aspect of life; everything I do, I do it for him. Nothing compares to the feeling of obtaining a card of his, or seeing beautiful art depicting him, or receiving yet another little keychain of his in the mail. Tsumugi makes my heart warm, and he cures my loneliness. He truly is my emotional support anime boy, and I am always going to love him. Tsumugi, you are the love of my life, and I would give anything for you to accept and love yourself-to see yourself in the same light that I see you. I want you to realize that you are a beautiful person, inside and out, because you deserve to know that. It's the truth. I said it last year and I'll say it again; you are my bluebird of happiness, and I hope you find your own someday. I love you so much, Tsumugi. I love everything about you, from your anxious habits to your superstitious beliefs, from your skill in creating costumes to your gorgeous singing voice. You make me smile every day, and I want you to smile forever.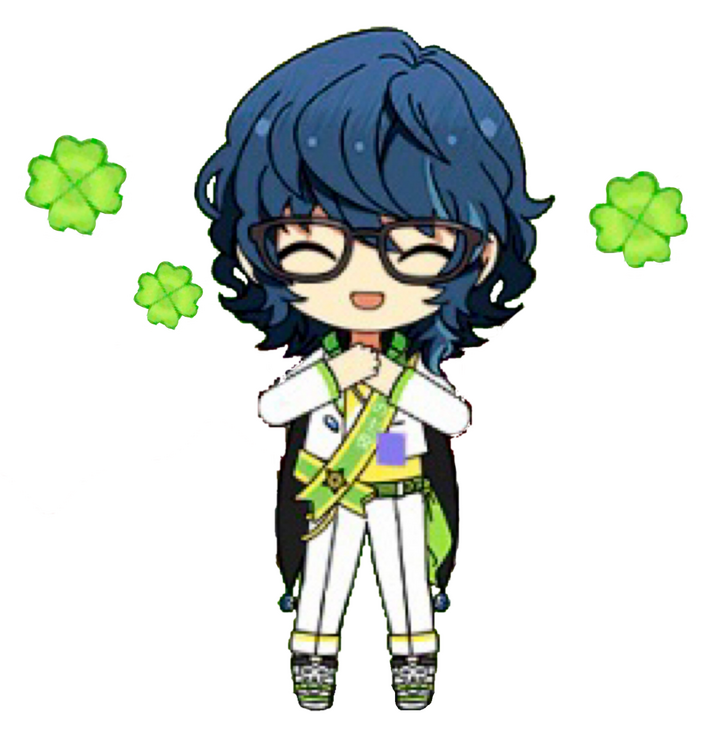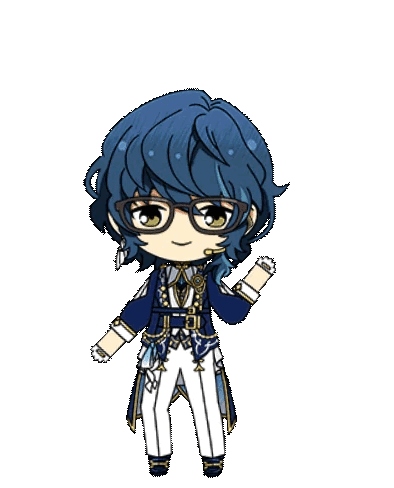 Birthdays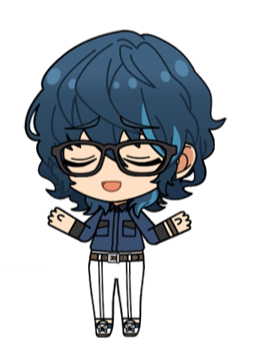 2020
2020 birthday letter in the scrollbox below
(Again. I know. Just bear with me)
Tsumugi. Once again I am sitting in the living room across from my carefully placed birthday display writing you a little message. I don't want to reiterate exactly what I wrote last year, so I'll try to keep this concise and focus on the past year or so.
Lots has happened within the las twelve months. In the fall, I was challenged with the task of writing college essays, which was quite terrifying as I didn't have the slightest idea as to what I could effectively write about. Eventually, I had no choice but to start, so I went with the one thing I figured I could write something genuinely passionate and personal about.
Tsumugi.
I wrote my general essay about Ensemble Stars Tsumugi Aoba.
Granted, I added some personal stuff as well, but for the most part, it was about him. Now, although I did reference how I love his character and story, I also went into how much discovering Tsumugi impacted my life positively. From introducing me to the hobby and community of being a "nui mama" (taking plush photos) to as much as buying me time in an era where things were looking pretty hopeless for me, Tsumugi has added so much more to my existence. Everything I do, I do it for him, but I think that's pretty clear by now. After three long years, the only way my love for Tsumugi has changed is in a massive increase. As soon as I see a new card of his, I throw caution to the wind and enter the Tsumugi void until I have him in my hands. He's the only reason I open either game.
I was not a huge fan of the changes made to the game, but I'm willing to try my best on both Basic and Music for Tsumugi. To backtrack a bit, let's look at what other adventures I've had with Tsumugi in the past year.
Besides the whole college essay thing, I participated in the Switch unit collection event and landed 35th place for Tsumugi!
On my eighteenth birthday, I got the tattoo of Tsumugi's adorable signature that I had been planning to get for a couple years!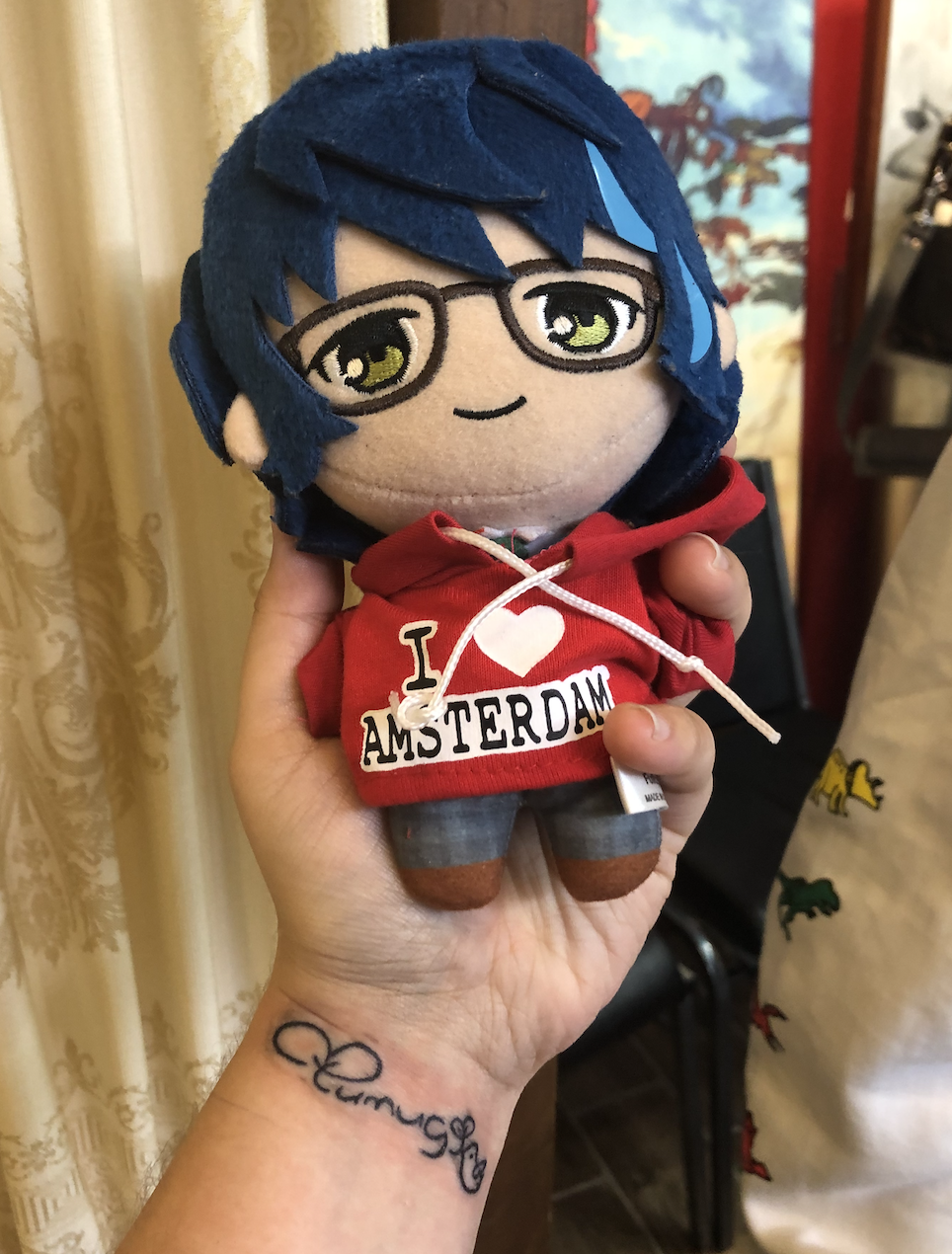 It was absolutely worth it. Every time I look at my wrist, I can at the very least remember that no matter what happens, Tsumugi is forever.
In January, I traveled to Japan as a graduation present. This trip was originally going to be held in June, however traveling in January ended up costing us much less (which was an extremely smart move considering the way the world would spiral in the coming months). I had an amazing time there and was fortunate enough to spend time with some Japanese nui mama that I had met through my hobby of taking pictures of my Tsumugi plush! Everybody I spent time with was so wonderfully kind, and I'll always cherish those memories with them. I'm forever thankful to Tsumugi for leading me to these experiences. After that, things were pretty...uneventful, at least, up until mid March. Miraculously, I had been offered admission into my top choice school! I still can't believe my Tsumugi essay helped get me in along with enough of a scholarship to actually attend...and I'm grateful to Tsumugi for giving me the motivation to press on throughout school to get there.
The past couple months have been relatively uneventful in terms of Tsumugi content, but I'm preparing myself for the 5* that is inevitably coming. When it does, trust me, I'll be ready. For Tsumugi, I'm always ready.
I'm rambling a bit now, but I just hope he knows how much I love him. I know he'd be surprised that people do so much as celebrate his birthday, but I wish I could tell hem everything he's done for me, and in turn everything I have done and am willing to do for him. I just really, really,
really love him. I hope my little celebration or maybe this site could convey to him that he is wonderful, interesting, funny, and worthy of lov despite everything. DO YOU THINK HE KNOWS?!
Okay that is all I have to say this year. I love him and I hope he has an amazing day. I'll close this with the same line as my essay;
For Tsumugi, today, tomorrow, and even the day after, I'll keep living.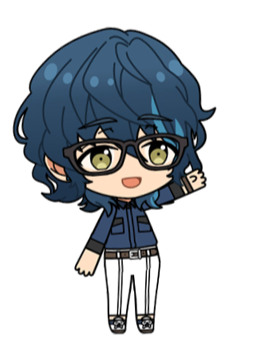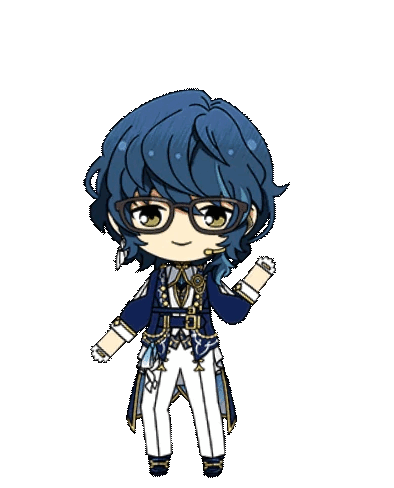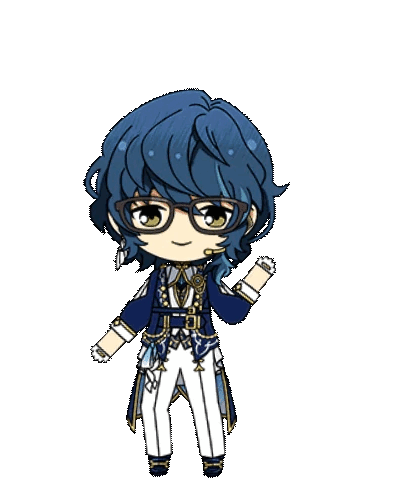 Birthdays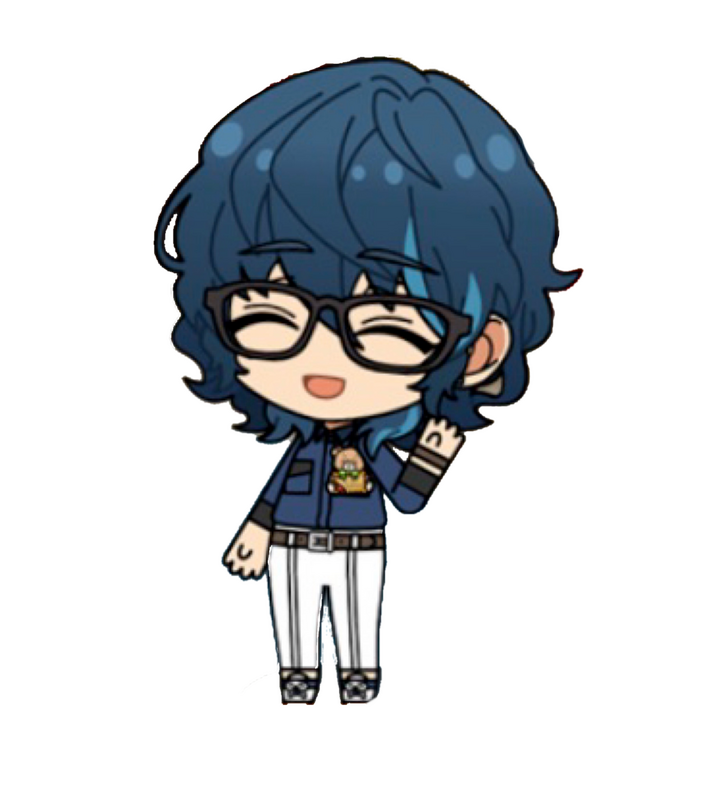 2022
My most recent celebration as of now! Below is a small animation I made to celebrate.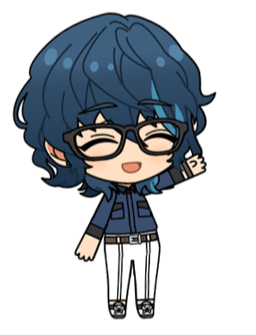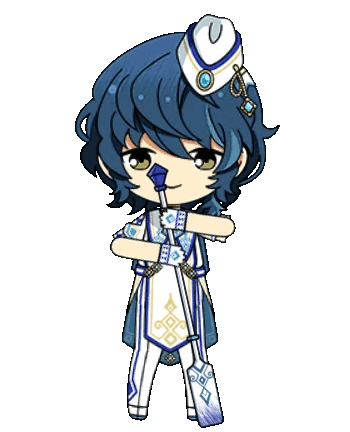 Videos
Assorted videos I've made. For birthday videos, see each separate birthday section.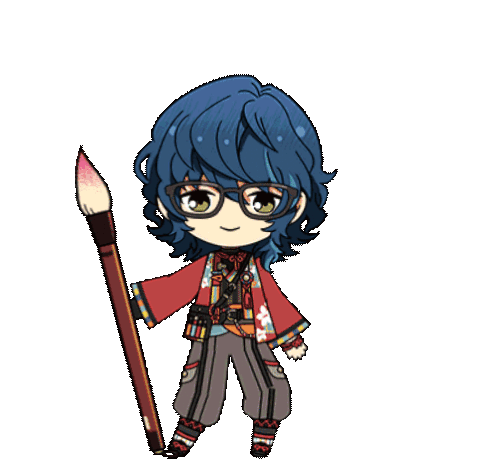 Art
Tsumugi-related artwork commissioned or requested by me. Click on any piece for the artist's social media!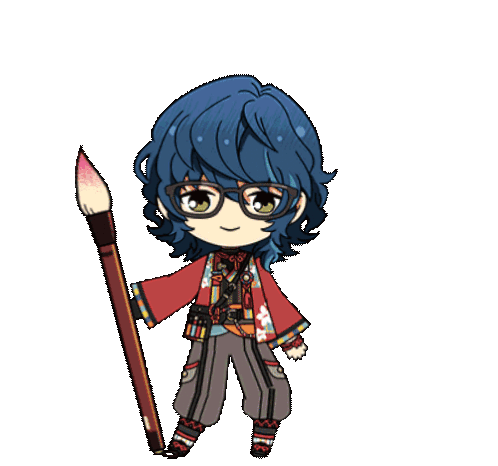 Art
I hosted a contest in 2020 where the prompt was to redraw any of my nui photos. These were the two winners!
Here are the rest of the lovely entries!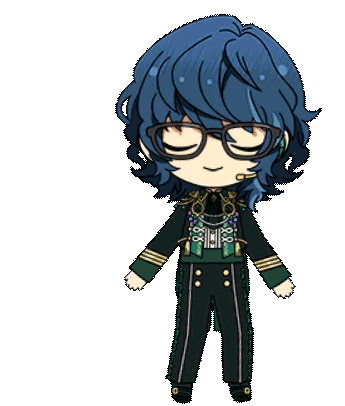 My Collection
My Tsumugi collection is huge and constantly growing. As of now (6.12.22) I've only recently moved out of my dorm and need to properly organize what I have on me. For now, here's my collection thread.